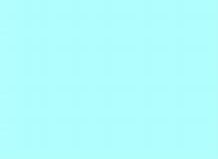 Five Thousand Kilometres Through France
In the trail of the Young Lawrence of Arabia
The Young Lawrence of Arabia
As a youth, TE Lawrence, later famous as Lawrence of Arabia, was a keen cyclist: he rode thousands of miles through Britain and France in order to visit castles and churches, initially for interest and later as part of his research for his undergraduate thesis. He describes these journeys, his the places he visited and his adventures in letters he sent home to his family. He was proud of his endurance and his ability to cycle for hours on end, often on very little food.
This project, Young Lawrence of Arabia, follows in the trail of his cycle rides through France, and looks at how the driven young man presages the famous man he was later to become when he inspired the Arab Revolt against the Ottoman Empire in the First World War.

This Project
This website is a contemporary piece of travel writing that looks at France through the lens of the young Lawrence of Arabia, before he became famous in the First World War. See more about this project.
The writer, James Henderson has been a travel writer and endurance sportsman for thirty years and has written for some of the leading national publications in the UK, including the Financial Times and the Telegraph. See more about James Henderson
Laverack?
xx Instagram Facebook Twitter symbols