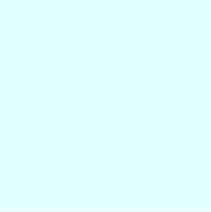 TE Lawrence in france 1906 and 1907
In the summer holidays of 1906 and 1907, the young TE Lawrence travelled across to north-western France. He based himself in Dinard, a burgeoning holiday town in Brittany, across the estuary from St Malo. Dinard had a large English population and in fact the Lawrence family had lived there from 1891 to 94, so there were family friends called Chaignon with whom he stayed some of the time.
His trips 1906 and 1907 to France were holidays, and they satisfied his growing sense of adventure as he cycled all over the region, but he was also following his interest in medieval history, visiting castles, abbeys and cathedrals along the way. This would become important to his university thesis just a few years later. In 1907 he was carrying his father's camera and he took a number of photographs of the castles and churches.
In 1906, aged nearly 18, he travelled via St Malo to Dinard with a family from Oxford before staying with the Chaignons. He was joined by his school friend CFC Beeson, nicknamed Scroggs, and the pair made a number of cycle trips together, east to Mt St Michel and west to the Norman castles and churches of Lannion, Paimpol, Treguier and Lamballe.
On his 1907 trip, the young Lawrence crossed the channel with his father, arriving in Le Havre and heading east along the Seine before doubling back through Normandy to Coutances. There his father left him to travel to Jersey, where Lawrence's mother was staying and the young TE Lawrence cycled down to Dinard, but soon after this he took off on his longest independent ride to date, some 400 miles heading south-east to Le Mans, south to the Loire River at Saumur, west to Angers and then back to the north coast via Rennes. Finally he returned to some of the castles he had visited the year before in order to take photographs.
He records his cycling trips in his letters. It is interesting to note that his trips became more adventurous over the two years, and in his letters you can feel the expanding sense of adventure in his requests to ride overnight to Mont St Michel and to cover long distances alone.
Five Thousand Kilometres through France
My 2019 journey were a combination of these 1906 and 1907 trips. I took the ferry to Le Havre in Normandy, as Lawrence did in 1907 and followed his trail to the town of Lillebonne and the castles of Gisors and Chateau Gaillard. Next I cycled west to Chambois and Falaise, before heading west to St Malo in Brittany.
Here I picked up his 1906 trip (he came across the Channel to St Malo), heading west of Dinard and cycling in a large butterfly shape (with its centre point around the town of Lamballe. For part of this time I was researching an article of the Telegraph newspaper in London. The route of Headwater's Backroads of Brittany stars near Lamballe, heads north to the coast, via several holiday towns, eventually to Dinard. From there it travels south along the Rance River to the lovely Dinan and then back to Lamballe.
After this I took up the Loire section of his 1907 trip again, cycling south-east to Le Mans and then down to the Loire Valley, to the town of Saumur. From there I returned to St Malo and travelled back on the ferry to Portsmouth like he did.
See the unfolding journey at the 2019 Journal.