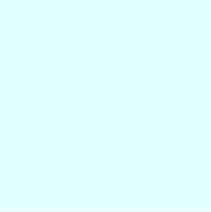 TE Lawrence in france 1906 and 1907
In the summers of 1906 and 1907 TE Lawrence went to France. He was based in Dinard, the holiday town across the estuary from St Malo in Brittany. Dinard had a large English population and in fact the Lawrence family had lived there in the 1890s, so there were family friends called Chaignon with whom he stayed. While there, he cycled off to see the castles, abbeys and Cathedrals in the area.
On his 1906 trip he travelled via St Malo with a family from Oxford before staying with the Chaignons. He was joined by his schoolfriend CFC Beeson, nicknamed Scroggs and they made a number of cycle trips together. Lawrence explored the Norman castles and churches west of Dinard, visiting Lannion, Paimpol, Treguier and Lamballe.
On his 1907 trip, he crossed the channel with his father, arriving in Le Havre and heading east along the Seine before doubling back through Normandy to Coutances. Here his father left him to travel to Jersey, where Lawrence's mother was staying. The young TE Lawrence headed for Dinard for a while, but soon after this he took on his longest independent ride to date, some 400 miles heading south-east to Le Mans, south to the Loire, west to Angers and then back to the north coast via Rennes.
He records his cycling trips in a number of letters, written mostly to his mother but also to other members of his family. You can feel the expanding sense of adventure of the 18 year old in his requests to ride overnight to Mont St Michel and to cover long distances alone.
My 2019 Journey
For this Young Lawrence project I have combined his 1906 and 1907 trips, arriving in Le Havre in the route of the trip made with his father in 1907, then covering the Brittany travels of 1906, and then adding in his 1907 visit to the Loire Valley. See the unfolding journey here.